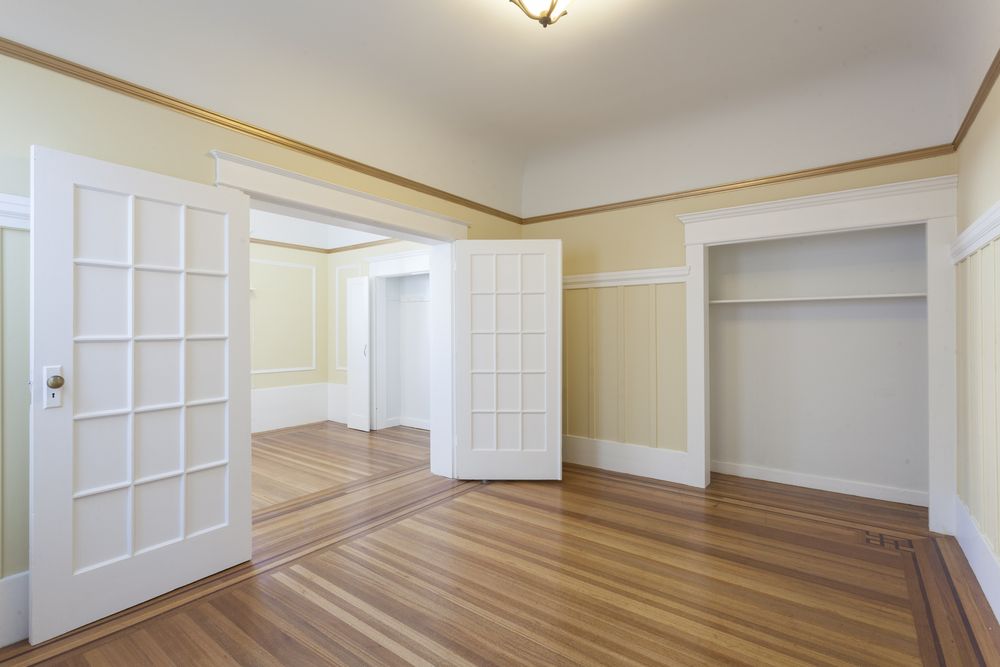 SERVICES
Are you having difficulty in deciding whether you should have a simple sand-and-polish job or a full restoration of your wooden floor in Dagenham RM8? We offer a complete and comprehensive range of services that address all aspects of wooden flooring. This summary of the different types of work the Dagenham floor sanding experts undertake should be of help. Contact us to find out more or to make a booking for your free, no-obligation onsite consultation. ​ ​
FLOOR SANDING
Floor sanding has long been one of the Dagenham floor sanding experts' most popular services. This is where we started, always using the latest equipment which, incidentally, is now virtually dust free to keep the mess to a minimum. Sanding gets the boards ready for finishing with a range of eco-friendly stains and varnishes.​
WOOD FLOOR RESTORATION
Any wooden floor which has been hidden away beneath a fitted carpet or immovable rug for years will not look its best when exposed to the harsh light of day. Our wooden floor sanding and restoration experts in Dagenham RM9 will assess its state and carry out all necessary repairs, however large or small it may be.
WOOD FLOOR REPAIR
Repairing a wooden floor is a lot less drastic than completely renovating it. Even so, repairs can cover all sorts of things, from filling in a few gaps with resins and slivers to overhauling woodwork beneath the boards themselves. This is all to stabilise the floor and prepare it for the finish, and it's an integral part of our pre-sanding procedure. ​
WOOD FLOOR STAINING
For staining wooden floors in Dagenham RM10, our experts select the latest eco-friendly stains most appropriate for the job in hand. All wooden floors are different and need individual attention. Staining will create a deep, rich glow to the wood and there are many different shades and hues to choose from. Subtle and more natural colours are popular for reception areas, for example, whilst more dynamic ones are usually preferred for kids' bedrooms. ​
WOOD FLOOR FINISHING
When the initial repairs have been carried out and the sanding process has been completed, it will be time to apply the finishing touch which is called, appropriately, the finish. We use eco-friendly, non-toxic lacquers, varnishes, stains and waxes for this. Varnishing is usually best for kitchens because it creates an anti-spillage seal, whilst the warm glow created by waxing works best for living areas.
​PARQUET FLOOR SANDING
​

Parquet flooring went out of fashion ages ago, but it's making a big comeback. If you're lucky enough to have a parquet floor you'll need to have it treated professionally because the tiles are so fragile. Running a sander over it will not do, as it requires the gentle touch provided by the premier parquet floor sanding team in Dagenham. We have the experience of working with delicate parquet that you'll need.
​PARQUET FLOOR RESTORATION
To fully restore a battered old parquet floor you'll need to replace the individual tiles, and this can be a real challenge. The bitumen-based adhesive that will have been used to affix them originally is nasty stuff that has to be removed and replaced by modern glues. Leave your parquet floor restoration to the experts for a really beautiful finish. We've seen too many results of amateur attempts to recommend you going down that path!
​PARQUET FLOOR REPAIR
Repairing an area of parquet flooring usually involves re-bonding a few tiles that have detached themselves, or replacing badly damaged ones. Any parquet work requires steady, expert hands. Although you may be tempted to do it yourself, if you want a great finish you'll let the experts take care of it. If not done right, a parquet floor repair job can end up looking pretty bad.
​WOOD FLOOR POLISHING
As all wooden floors will, in the natural course of things, end up losing their shine sooner or later, you'll want yours getting back to looking like new as fast as possible. You can skip the full sanding by opting for a buff and polish if you wish. A proper buff is needed to prepare the floor for the polish, otherwise it won't take. We usually recommend that you do this every couple of years for rooms with average traffic levels.
​GAP FILLING: RESIN, SLIVERS AND SILICON
Those irritating creaks you hear when crossing a wooden floor are caused by gaps between the boards, which will also cause heat to escape and affect your power bills. We fill them with modern products to bind the boards firmly together. This is a part of the repairs we carry out on the floor before doing any sanding and finishing, to ensure that it is in top condition.
​WOOD FLOOR MAINTENANCE
When your wood floor in Dagenham has been repaired and sanded and finished that's not the end of the story. It must be regularly maintained to keep it in a healthy condition. This will involve regular buffing and polishing, and we recommend this annually for high-traffic office areas. Domestic floors can usually get away with a polish every two years or so. We're always available for advice about this and anything else pertaining to your new wooden flooring, so don't hesitate to contact us .
​COMMERCIAL FLOOR SANDING
The impression created by a bright new wooden floor when a customer enters your offices should never be underestimated. First impressions really do count here as elsewhere, and our Dagenham floor sanding experts will be happy to keep the disruption down by working outside of your regular office hours.
​SCHOOL FLOOR SANDING
Our specialist teams in Dagenham are used to working in difficult environments such as schools. Again, we can carry out the work in school holidays to minimise the interference
FINISHES AND SEALS
​

Our eco-friendly range of finishes and seals are in line with our overall strategy for environmental friendliness. We don't do toxic substances, so your home or business will be safe in our hands. We use the most appropriate finish for the job in hand, as all floors are different and require tailored treatment. ​